In this post, we highlight a very useful feature in GForce: Pinning.

The GForce announcements, downloads and forum topic features allow you to pin entries that you would like to remain prominent on a group.
Say for example you create a "Code of conduct" announcement. You would probably want all new and old members of the group to easily access this item. However, if you simply create the announcement, subsequent posts will bury it down the list, thus making it less likely to be seen by your volunteers over time.
The pinning feature solves this problem. When you pin an item, it stays at the top of the list. If you pin multiple items, each one will stay at the top. and then other entries will follow, from the newest to the oldest.
When an item is pinned, a thumb-tack icon will appear beside it (as shown below).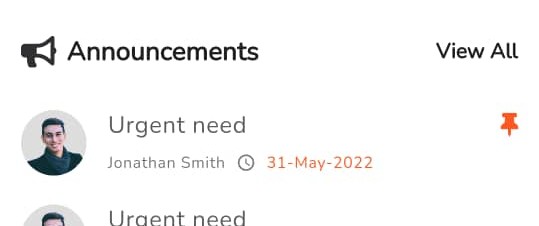 This makes it easy to identify pinned entries.
You can easily unpin entries and they will return to the chronological order.
Please note that pinning is only available to group admins.